This years Wrestlemania has come and gone and as a die hard wrestling fan I feel the need to share with you my bests from the years Wrestlemania.

The first best that I have is the Wrestlemania site and set itself. It was held at the Citrus Bowl in Orlando, Florida. What a perfect location that was... in my opinion A Wrestlemania is made by where its going to be held. I was so happy that they finally had another Wrestlemania outside, it makes for a much better atmosphere. The set was amazing especially since they had a nice touch to it with the ring be covered by this roof thing with lights. I would show you a picture but i couldn't find one small enough to fit on the page.

The next thing that was great was the fact that for once the WWE was not predictable when it came to the WWE championship. They went old school and actually surprised the fans by having the heel (Randy Orton) retain his WWE Championship. It was a nice change of pace and it made a statement that maybe Vince really does know what the fans like to see.



On a much sadder note seeing the Last match that Ric Flair will ever have at Wrestlemania qualifies as a best. Why? because Ric flair had an amazing 36 years career and it was ended by the man who has idolized him since he was 16.. Shawn Michaels. Ric flair is the greatest of all time and the best wrestler to ever put on a pair of boots. WOOOOOOOOOOOOO!



My last best of Wrestlemania was the choice to have the last match of the night be The Undertaker vs. Edge.. the title vs. the streak. This was the first time that Edge has gotten to headline and main event a Wrestlemania as the Champion. In my opinion by far it was the best match of the night... Edge and taker did a good job of telling the fans the story that was unfolding before our eyes. It was the best Maine event match I have seen in a long time considering that this was the first time that Edge and Taker have really done an angle together and it didn't disappoint.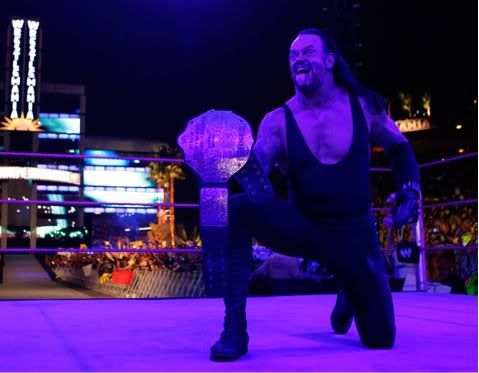 ~Derek Gause~